My dissertation career really started in 1984, with my mapping dissertation. I struggled with that. Then I went on to a PhD, and I struggled with that too! It was not until my first employment as a consultant in a petroleum industry service company that I really started to understand what a "dissertation" is and how to do one. As an industry consultant we didn't call them dissertations though, they were called reports, and in my 30+ years as a consultant I have written, QC'ed and edited literally 100s of reports! One of my key responsibilities as a Technical Director was to ensure that everybody in the company adopted best practices for report writing, so we really had to get to the bottom of what a report is and how best to do one.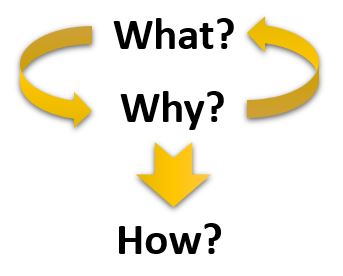 In recent years I have been focusing more on teaching and I have also spent spent 5 years as an external examiner for a Geoscience MSc. It was during that time that I was reminded how long it took me to understand the nature and purpose of a dissertation (or report), because there were students in front of me still struggling to grasp the fundamental purpose and value of a dissertation.

This course is designed to rectify that situation. In this course you will learn the purpose of a dissertation and the fundamental organisational, planning, critical thinking and communication skills that you will need to complete a successful dissertation. These are the same skills that you need to demonstrate to prospective future employers, so it is important to make sure they are well demonstrated!
Geoscience Dissertation and Report Writing Skills
A dissertation is not just something you have to complete to pass your degree, it is an opportunity to showcase all your problem-solving skills.  But what are those skills?  This course will show you the skills you need to complete a great dissertation and also how to demonstrate those skills to prospective employers.
Course Outline
The course chapters are as follows: Introduction, Report Planning Outline, Project Scheduling and Management, Research, Learning and Knowledge Mananagement, Data Acquisition Methods and Data Management, Scientific Reasoning – Drawing Conclusion, Illustration Principles – How to illustrate fundamental principles, methods and results
Testimonials
"Greg has been absolutely invaluable for inspiration and guidance throughout my studies in geoscience. He is very engaging and is fantastic at getting you to think through a question of your own accord (with pokes in the right direction!) Would highly recommend for anyone who not only wants to dig into their subject but also into their learning process as a whole." MSc in Engineering Geology
"Having worked with Greg on field development projects and geophysical instruction courses I have been greatly impressed by the infectious enthusiasm and motivational energy which he brings to his work, his broad scope of knowledge and his endless curiousity and ability to master complex topics. Greg has been a valuable and key member of every project on which I have worked with him and I have no hesitation in recommending him wholeheartedly." Senior Geoscientist – Petroleum Industry Service Company
"Greg's positive engagement and expertise within the geology field made him a great success during the Project Management workshop at RHUL. Greg is very good at getting you thinking and working through the problem for yourself. He assisted individuals in line with their skill sets and project goals and paid special attention to our development areas. His enthusiasm was captivating, and he built my confidence immensely prior to starting my dissertation. Greg is very committed to helping young professionals which was projected throughout the workshop. " Petroleum Geoscience MSc
"I met Greg as a instructor once in a training course for Project Management Program in Vietnam. Beside knowledge and skills he conveyed to me, I also learned from him enthusiasm, professionalism and especially creative and inter-person approach to common issues. It's was the most exciting course for PM that I ever have! " Project Manager at PetroVietnam
Dr Samways was very helpful in teaching me a new approach to tackle project work through clear and concise explanations, highly recommend! BSc Geology Undergraduate
"Greg is a highly competent reservoir geologist and sedimentologist with a wide ranging experience and exceptional knoweldge of workflows and project organisation. His broad understanding of the industry, allied to specialised knowledge, makes him a very valuable team member and his skills in training are widely acknowledged." Industry Service Company Director