Petroleum geoscience is undergoing major changes. The energy transition has resulted in many petroleum exploration and production companies refocusing on renewable energy and service companies diversifying into geothermal energy, mineral exploration, carbon capture and storage (CCS), environmental geosciences and more. As a consequence, many petroleum geoscientists are either losing their jobs, or having to reskill to stay employed.

The purpose of this course is to look at how petroleum geoscientists can reaffirm and realign their skills, as quickly and as efficiently as possible, which will benefit both the employers and the employees.
The good news is that petroleum geoscientists already have skills in critical thinking, researching, learning, systems thinking, problem-solving, scientific reasoning, geological analysis, project planning and management, data management and analysis, technical report writing and presentation, to name but a few. However, these skills are often not recognised for what they are, are commonly taken for granted and not adequately promoted to managers or prospective employers.

The main thing that is missing from the petroleum geoscientists portfolio going forward is domain-specific knowledge of the new subjects. Learning therefore becomes the critical skill that we must improve and vigorously employ. However, although geoscientists have demonstrated they can learn, they don't always recognise that as a skill that can be improved with practice.
In this course we will start by taking stock of all the generic interpretation and communication skills that we already have, and look at ways in which they can be improved and promoted. Then we will focus on strategies for fast-tracking the acquisition of domain-specific knowledge in new subject areas. Finally we can focus on how to ensure that we promote those skills to new managers and prospective employers.
Course Outline
The course chapters are as follows: Introduction, The Anatomy of a Technical Report, Project Scheduling and Management, Research, Learning and Knowledge Management, Data Acquisition Methods and Data Management, Scientific Reasoning – Drawing Conclusion, The Art of Illustration , Conclusions & Recommendations, Strategies to Fill Knowledge Gaps. You can browse the course chapters here.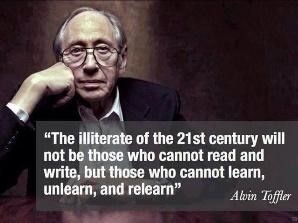 Testimonials
"Greg has been absolutely invaluable for inspiration and guidance throughout my studies in geoscience. He is very engaging and is fantastic at getting you to think through a question of your own accord (with pokes in the right direction!) Would highly recommend for anyone who not only wants to dig into their subject but also into their learning process as a whole." MSc Student in Engineering Geology
"Having worked with Greg on field development projects and geophysical instruction courses I have been greatly impressed by the infectious enthusiasm and motivational energy which he brings to his work, his broad scope of knowledge and his endless curiousity and ability to master complex topics. Greg has been a valuable and key member of every project on which I have worked with him and I have no hesitation in recommending him wholeheartedly." Senior Geoscientist – Petroleum Industry Service Company
"Greg's positive engagement and expertise within the geology field made him a great success during the Project Management workshop at RHUL. Greg is very good at getting you thinking and working through the problem for yourself. He assisted individuals in line with their skill sets and project goals and paid special attention to our development areas. His enthusiasm was captivating, and he built my confidence immensely prior to starting my dissertation. Greg is very committed to helping young professionals which was projected throughout the workshop. " Petroleum Geoscience MSc
"The skills to write a dissertation, or report, are rarely discussed within education, possibly because they are expected to be picked up during the activity, but Greg takes a different approach discussing the skills, how and why they are important. Understanding how to write a dissertation, or report, and why different parts are important is something I wish I had been taught during my studies. Greg demonstrates inspirational and enthusiastic engagement during the course and structures it in a way to get you to think through the problem. I would strongly recommend this course to students and professionals." Senior Geoscientist – Petroleum Industry Service Company
"I met Greg as a instructor once in a training course for Project Management Program in Vietnam. Beside knowledge and skills he conveyed to me, I also learned from him enthusiasm, professionalism and especially creative and inter-person approach to common issues. It's was the most exciting course for PM that I ever have! " Project Manager at PetroVietnam
Dr Samways was very helpful in teaching me a new approach to tackle project work through clear and concise explanations, highly recommend! BSc Geology Undergraduate
"Greg is a highly competent reservoir geologist and sedimentologist with a wide ranging experience and exceptional knowledge of workflows and project organisation. His broad understanding of the industry, allied to specialised knowledge, makes him a very valuable team member and his skills in training are widely acknowledged." Industry Service Company Director