LEGALS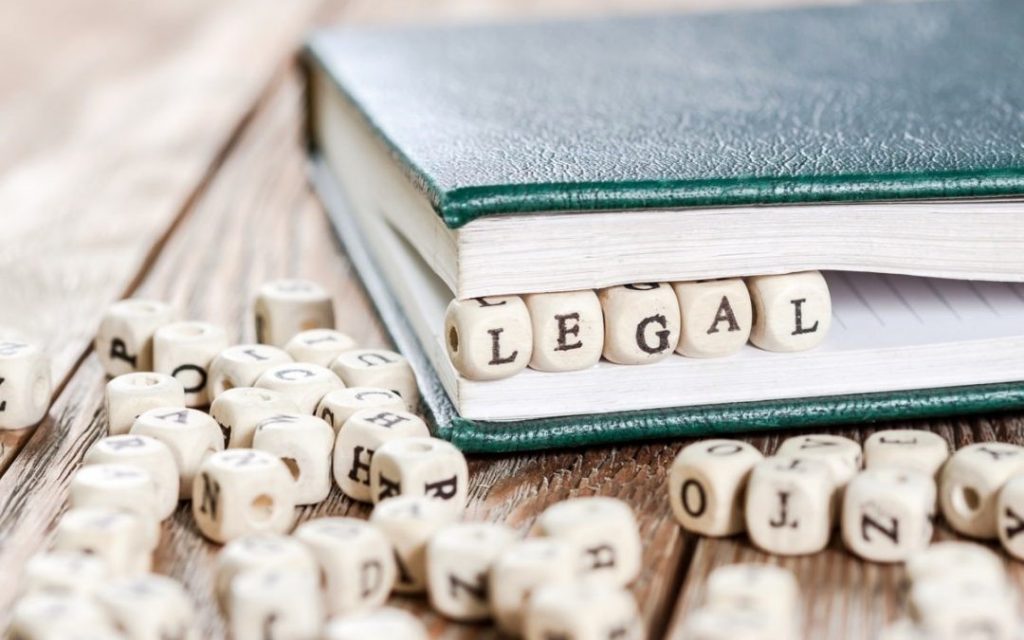 Contact Legals
SARL Adinvenio
Joffreny
87230 BUSSIERE GALANT
Tel: 05 55 78 54 20
SIRET No 48984862200010
TVA No FR49 489 848 622
TERMS AND CONDITIONS OF SALE (LEGALS)
All sales made by SARL ADINVENIO are subject to these terms and conditions (legals). By placing an order with SARL ADINVENIO, the Customer agrees to these terms and conditions (legals).
Online Orders:
Orders placed by the Customer through our website – www.geolumina.org – engage the Customer upon submission of their order via our website. Whilst SARL ADINVENIO have made every attempt to ensure that the information contained in this website is accurate and up to date, SARL ADINVENIO accepts no responsibility or liability for any errors or omissions, or any direct, indirect or consequential losses or damages arising from the use of or reliance upon any of the information contained within it. When the Customer submits their order, they are considered to have accepted knowingly, and without reservation, the prices and products offered for sale as per these Terms and Conditions of Sale (legals).
Prices:
The selling price of products are those in force at the time of submission of the order. SARL ADINVENIO reserves the right to amend the selling price of the products at any time, due to for example, external events, promotions etc.
Payment:
Unless otherwise agreed, orders must be paid for at the time the Customer places the order. SARL ADINVENIO accept payment by bank transfer, PayPal and bank card and these options will be specified when the Customer places their order. Any orders not paid in full, will incur penalties of an amount equal to the basic bank rate plus 3 points, and are automatically applicable to amounts unpaid after a period of 10 days following the date of invoice or upon notification of the rejection of bank payment or any other means of payment. The delivery of any new order may be suspended due to late payment of a previous order.
SARL ADINVENIO will do all that they reasonably can to ensure that all of the information the Customer gives us when paying for the goods is secure by using an outsourced encrypted secure payment mechanism (such as PayPal). However, in the absence of negligence on our part, SARL ADINVENIO will not be legally responsible to the Customer for any loss that they may suffer if a third party gains unauthorised access to any information that the Customer gives to PayPal. SARL ADINVENIO does not have access to, and does not store the Customer's financial/payment details.
Please refer to SARL ADINVENIO'S Online Security and Privacy Policy which appears later in this document, and which explains what data is collected by us. The security of personal data is an essential part of our compliance, and are reinforced in accordance with European Law under the General Data Protection Regulation (GDPR).
Availability:
When a Customer places an order, SARL ADINVENIO will acknowledge it by e-mail. This acknowledgement does not mean that the order has been accepted. In the event that SARL ADINVENIO cannot accept the order, we will contact the Customer. This will typically be because the product is unavailable or we cannot authorise the payment. If the products are unavailable, SARL ADINVENIO will inform the Customer of their date of availability. If this is not acceptable to the Customer, a full refund will be provided.
Nature of the Products Sold:
SARL ADINVENIO will ensure that all products sold are of satisfactory quality, are fit for purpose and match the description, sample or example of the product on our website.
Any products sold at discounted prices or on promotional offers, will be identified and sold as such.
Copyright and Trademark Notices (Legals):
All website design, text, graphics, the selection and arrangement thereof are Copyright © 2020, SARL ADINVENIO, ALL RIGHTS RESERVED.
Unless otherwise stated, the content of the pages on this website is the copyright of SARL ADINVENIO and no permission to copy, reproduce, modify or download the www.geolumina.org website or any part of it is given other than for private non-commercial use.
All trademarks used or referred to in this website are the property of their respective owners.
Responsibility:
SARL ADINVENIO cannot be held liable for any reason whatsoever for any direct or indirect damage.
Jurisdiction (Legals):
These terms and conditions of sale are governed by French Law. For all disputes relating to this agreement between SARL ADINVENIO and the Customer, the Commercial Court of Limoges will have sole jurisdiction.
ONLINE SECURITY AND PRIVACY POLICY (LEGALS)
Our website – www.geolumina.org – is operated by SARL ADINVENIO, with a share capital of 2,500 euros; RCS Limoges 489 848 622 No de Gestion 2006 B 287; VAT no. FR49 489 848 622.
SARL ADINVENIO's business is the provision of professional services.
At SARL ADINVENIO, we take your privacy seriously and will only use your personal information to respond to any questions you may have and to provide the products and services you have requested from us. Your personal information will never be shared with third parties for marketing purposes and will not be used by us for marketing purposes without your explicit consent.
Website Development:
Dr. Greg Samways. Director of SARL Adinvenio.
Hosting:
Awardspace.com: AttractSoft GmbH & Zetta Hosting Solutions ltd.
Contacting Us:
When a Customer contacts us using our contact form, they will be voluntarily providing us with their personal information. The information they enter in the contact form is sent to us by email.  However, Customers are always welcome to contact us via alternative means, such as by telephone on +33 5 55 78 54 20.  By providing us with this information, the Customer is giving us permission to process their personal data specifically for the purposes identified.
Links to 3rd Party Websites:
www.geolumina.org website is linked to other sites hosted by third parties for reference and information purposes only. SARL ADINVENIO accepts no responsibility or liability arising in respect of any content on such sites nor is their linked presence a recommendation of them or any advice or information they contain.
Litigation (Legals):
Legislative changes concerning e-commerce took place in January 2016. As of 09/01/2016 Regulation (EU) N ° 524/2013 on the "Online Dispute Resolution" came into force.
The Regulation called ODR (Online Dispute Resolution) aims to introduce an independent, impartial, transparent, effective, timely and fair extrajudicial procedure for the settlement of disputes arising from the online sale of goods or services between different EU countries.
This objective should be achieved through the creation of a platform for online dispute resolution (RLL) at EU level and the rules for cooperation with national dispute resolution bodies.
To access this online platform for dispute resolution or RLL: http://ec.europa.eu/consumers/odr/
COOKIE USAGE for www.geolumina.org (Legals)
At www.geolunmina.org the privacy of our visitors is extremely important to us. This Cookie Usage Policy outlines the types of personal information that is received and collected by www.geolumina.org and how it is used.
Log Files:
Like many other websites, www.geolumina.org makes use of log files. We might collect and use information about your computer (such as your IP address, operating system and browser type) for system administration. The information that we collect is statistical data about your browsing history but does not identify any individual. For the same reasons, we may collect information about your general internet usage by using a cookie file which is stored on the hard drive of your computer. Cookies contain information that is transferred to your computer's hard drive. They help us to improve our site and to deliver a better and more personalised service. These cookies are used to store information, such as the time that the current visit occurred, your preferred language, whether the visitor has been to the site before and what site referred the visitor to the web page. We use the information to handle orders, deliver products and services, process payments, communicate with you about orders, products, services and promotional offers, update our records and recommend merchandise and services that might be of interest to you. We also use this information to improve our store and platform, prevent or detect fraud or abuses of our website and enable third parties to carry out technical, logistical or other functions on our behalf. Cookies play an important role. Without cookies, using the Internet could be much more frustrating.
Essential Cookies:
A cookie is a tiny data file that is used to store information. Most websites use cookies for a number of purposes, including providing essential functionality (e.g. a shopping cart), providing useful information about the way in which the website is being used (e.g. analytics), and many other functions such as enhanced security. Some of the cookies we use are to enable essential parts of our site to operate and have already been set. For example, we use essential cookies to maintain the contents of your shopping basket. By continuing to use this website, you accept that we use the following cookies:
Google Analytics Cookies:
We also use Cookies on our website for Google Analytics. Google Analytics is a web analytics tool that helps website owners understand how visitors engage with their website. Google Analytics customers can view a variety of reports about how visitors interact with their website so that they can improve it. It also provides us with information, such as what countries our visitors are browsing from, and what pages are the most popular. The data gathered is anonymous and cannot be used to identify individual users.
Like many services, Google Analytics uses first-party cookies to track visitor interactions as in our case, where they are used to collect information about how visitors use our site. We then use the information to compile reports and to help us improve our site. We then use the information to compile reports and to help us improve our site. Google Analytics collects information anonymously. It reports website trends without identifying individual visitors.
You can opt out of Google Analytics without affecting how you visit our site – for more information on opting out of being tracked by Google Analytics across all websites you use, visit this Google page.
You can opt out of all communication with www.geolumina.org simply by leaving this page.
Refusing or Deleting Cookies:
If you wish to disable cookies, you may do so through your individual browser options. More detailed information about cookie management with specific web browsers can be found on the browsers' respective websites. However, if you activate this setting you may be unable to access certain parts of our site.
If you require any more information or have any questions about our Cookie Usage & Privacy Policy, please feel free to contact us via the contact form on the main page.
Facebook Comments
We embed Facebook Comments plugin to allow you to leave comment at our website using your Facebook account. This plugin may collect your IP address, your web browser User Agent, store and retrieve cookies on your browser, embed additional tracking, and monitor your interaction with the commenting interface, including correlating your Facebook account with whatever action you take within the interface (such as "liking" someone's comment, replying to other comments), if you are logged into Facebook. For more information about how this data may be used, please see Facebook's data privacy policy: https://www.facebook.com/about/privacy/update
We send the Facebook Comment you post, to page/post author and/or website administrator via automated email, only from your consent that you grant before posting Facebook Comment at our website. This data includes just the Facebook comment posted by you. You can revoke this consent at any time by unchecking the opt-in displayed above the comment box.
Your Rights (Legals):
SARL ADINVENIO respects the treatment of the personal data of its Clients in accordance with law no 78-17 of 6th January 6th 1978 relating to data processing, files and the freedom of access, as modified by law no 2004-801 of 6th August 2004 relating to the protection of individuals with regard to the processing of personal data.
In accordance with this law, the Client has a right of access, modification, rectification and deletion for all information concerning them and kept by SARL ADINVENIO, and which includes:
Right to confirmation – you have the right to know if we hold personal data that concerns you
Right to access – you have the right to view and to obtain a copy of any personal data we hold that concerns you
Right to rectification – you have the right to the correction of any inaccuracies within the personal data we hold that concerns you
Right to erasure – you have the right to have your personal data removed from our systems.
Should you wish to exercise any of these rights, please contact us using the contact page on this website.
The security of personal data is an essential part of our compliance, and are reinforced in accordance with European Law under the General Data Protection Regulation (GDPR). Délibération n° 2016-264 du 21 juillet 2016 portant modification d'une norme simplifiée concernant les traitements automatisés de données à caractère personnel relatifs à la gestion de clients et de prospects