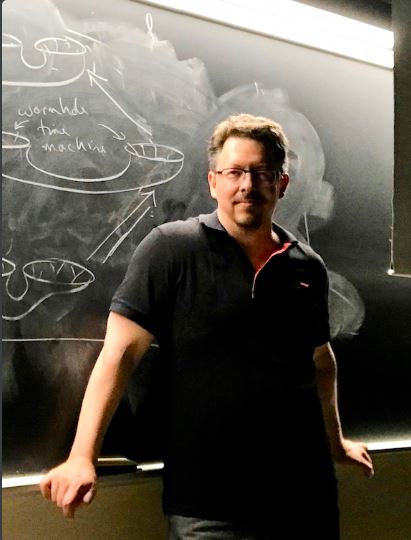 Greg has been working with Kevin deLaplante for several years. Kevin has produced more than 25 hours of videos and numerous articles and podcasts on all aspects of critical thinking, which you are encouraged to explore.
Materials can be found on the Critical Thinker Academy website, on Kevin's youtube channel and on Kevin's webpage.
For those who want to actively develop their critical thinking and argumentation skills, we urge you to join the Argument Ninja Dojo. This is a community that is exploring the concept of teaching and learning critical thinking, logical argumentation and rational persuasion as a martial art: a series of practical skills that can be readily taught and practiced in a virtual martial arts dojo. Check it out at Argument Ninja Dojo
There are many videos which are of immediate interest to geoscientists, starting with the initial foray in to scientific reasoning: Vocabulary of Science – The first steps to science literacy.